MANUFACTURING SITES
PHIL Inter Pharma operates two manufacturing sites in the same industrial park.
Click each building to see what we are doing.
- Plant 1 -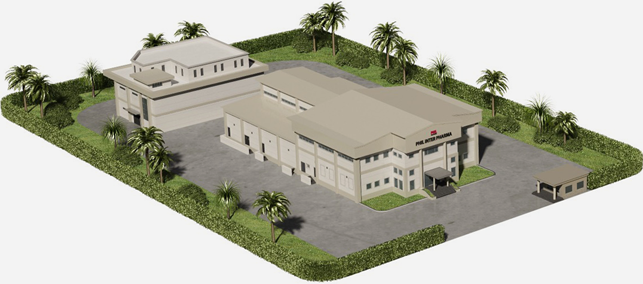 - Plant 2 -

Building 3
Products & Capacities
Cephalo sporin Antibiotics
Dosage forms
Annual capacities
Powder for injection
20 million Vials
Hard capsule
100 million Capsules
Dry syrup
200 Tons
Quality Control & Warehouse dedicated to
Cephalosporin antibiotics
Accreditations
WHO-GMP certified by DAV, Vietnam
ISO 9001, 14001 certified by BSI, U.K.